Welcome to Westlite-PKNS Petaling Jaya
No 12A, Jalan SS8/6,
47300 Petaling Jaya,
Selangor Darul Ehsan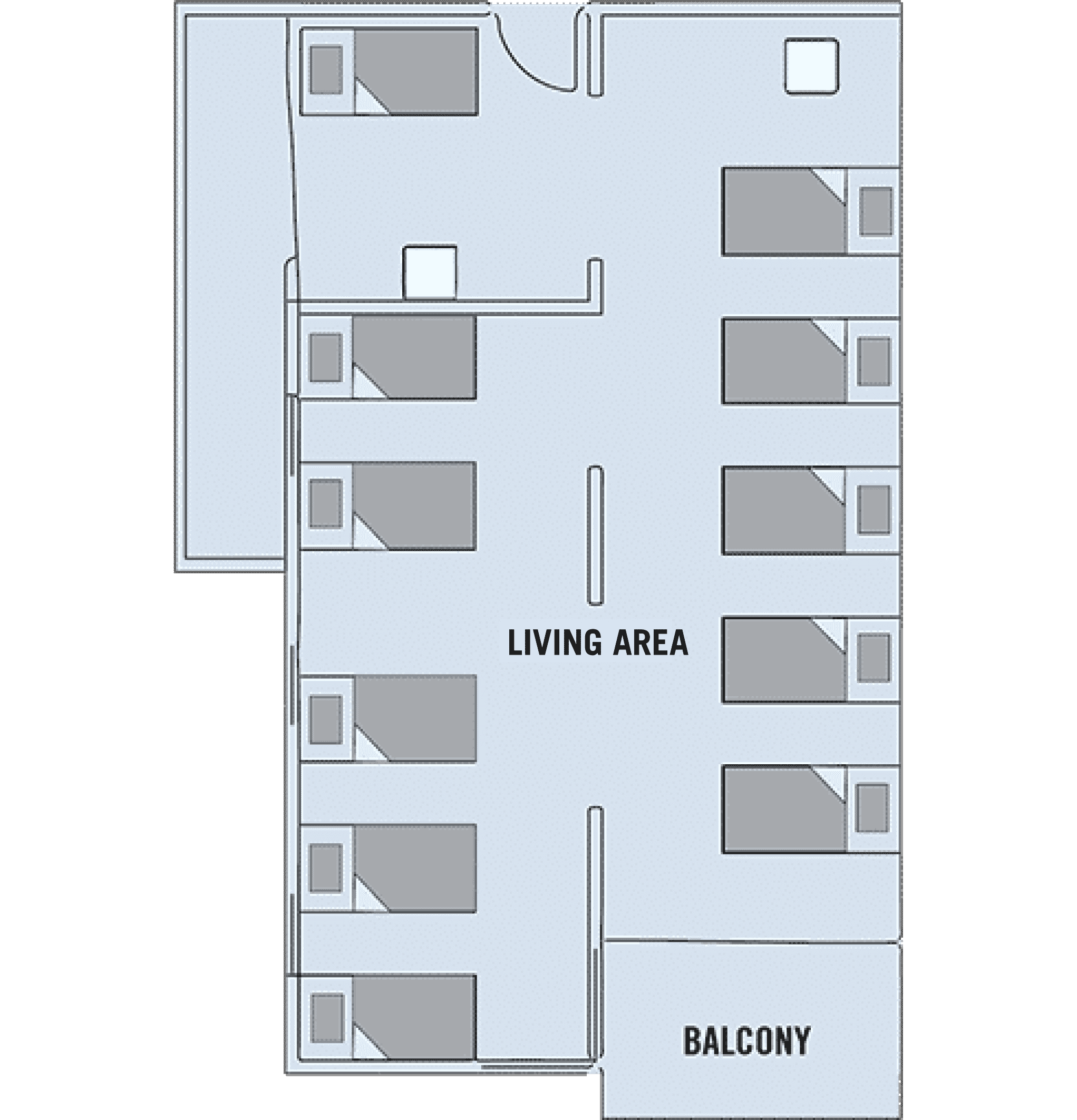 Sample floorplan of an apartment at Westlite-PKNS Petaling Jaya
Westlite-PKNS Petaling Jaya At A Glance
Westlite-PKNS Petaling Jaya is well located within a mature industrial area, serving a number of industrial estates such as Sungai Way Industrial Zone, Subang Hi-Tech Industrial Park and Taman Perindustrian Subang Utama. It enjoys access to two main expressways in the Klang Valley – Federal Highway and Lebuhraya Damansara-Puchong.
Land Area:

14,030 sqm
Gross Floor Area:

38,951 sqm
Bed Capacity:

c. 6,044 beds
GET A QUOTE
Westlite Accommodation
Providing Employers & HR Agents with Housing Solutions
Purpose-built for Your Workers
Westlite Accommodation is a leading provider of purpose-built workers accommodation for foreign and domestic migrant workers.
Working Alongside HR Agents
Westlite Accommodation works with both HR agents & employers to meet your workers' housing needs.
Catering to Various Industries
Our purpose-built workers accommodations cater to foreign & domestic migrant workers from several industries across MNCs, SMEs and HR agents.
Time to expressways
7 minute drive to Klang Valley – Federal Expressway

10 minute drive to Lebuhraya Damansara-Puchong Expressway

28 minute drive to Maju Expressway
Time to major industrial estates nearby
1 minute drive to Sungai Way Industrial Zone

10 minute drive to Subang Hi-Tech Industrial Park

17 minute drive to Taman Perindustrian Subang Utama
Time to Airport
15 minute drive to Sultan Abdul Aziz Shah Airport
Food
Hawkers PJ
Medan Selera Wawasan
SS2 Wai Sek Kai

Recreation Areas
Petronas Skudai R&R (with food outlets & conveniences inside)
Places of Interest
Sri Sakthi Easwari Temple
Tho Guan Seng Temple
Explore Westlite Accommodation in Malaysia
Westlite Accommodation is Asia's leading foreign and migrant workers dormitory owner and operator. Our mission is to bring happiness to our residents by providing a secure, warm and caring, comfortable and convenient living community, delivered with the best service quality to our customers and partners. Explore our dormitories in these other strategic locations.